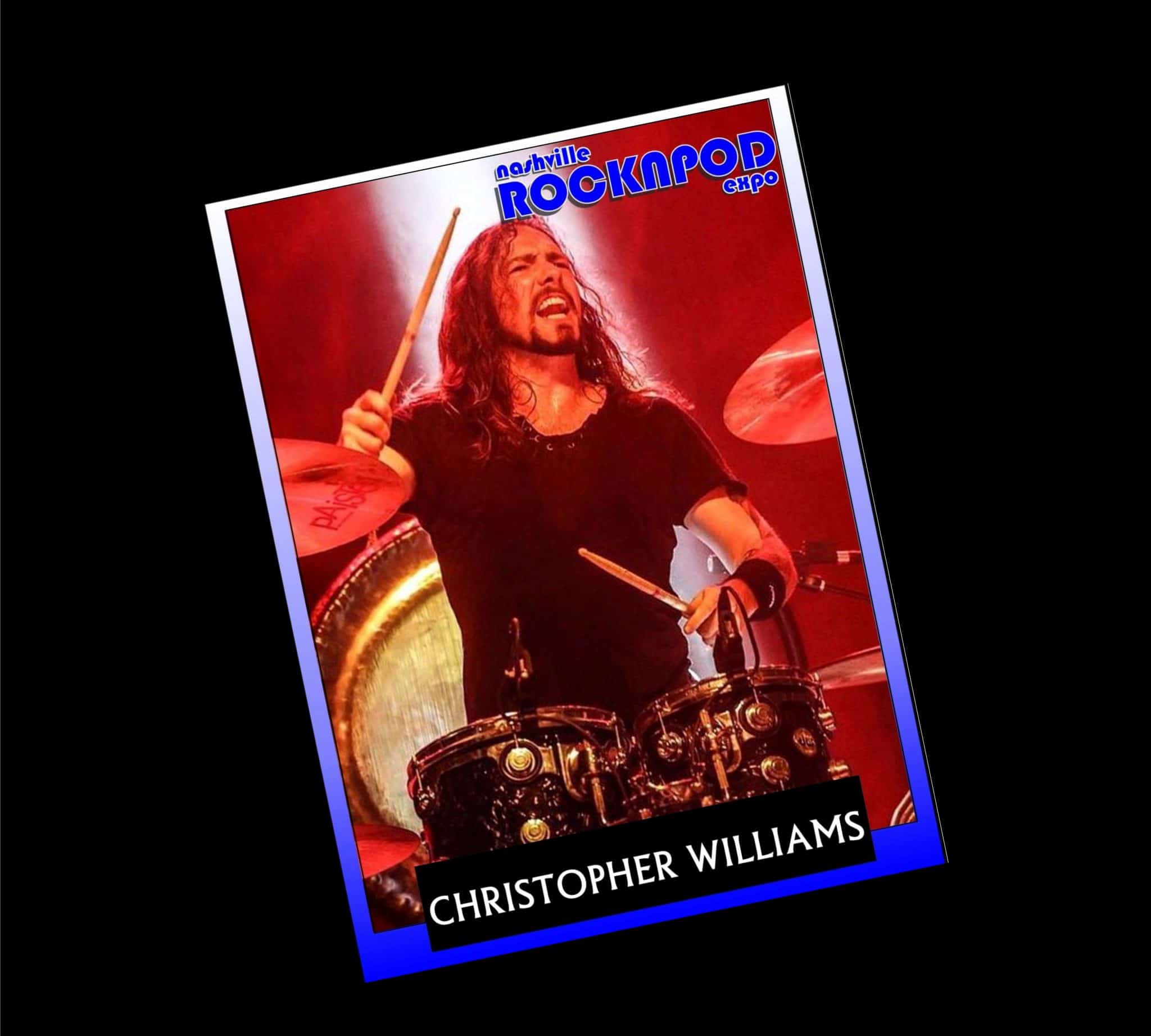 CHRISTOPHER WILLIAMS of ACCEPT To Appear At Rock n Pod 2!
We're proud to announce that ACCEPT drummer Christopher Williams will be making a return appearance at the Nashville Rock n Pod Expo! Christopher's drumming absolutely shines on the latest ACCEPT album, The Rise of Chaos. His energetic performances on tour have turned heads all over the metal world.
Christopher will be on hand at the expo to sign autographs, take photos, and record with some of the podcasts on-site. We're also proud to announce that Christopher will, once again, be displaying his 1996 Peter Criss KISS Reunion Tour Drum Kit! You have to see it in person!
Donate NOW to secure your admission to meet Christopher Williams of ACCEPT at the Nashville Rock n Pod Expo! As little as $10 gets you in the door as well as access to exclusive audio from the participating podcasts leading up to the expo!
Donate at www.gofundme.com/rocknpod2018
To hear more about Christopher Williams and his backstory click on the links below to interviews conducted by Ages of Rock Podcast and Decibel Geek Podcast.
Christopher Williams on Ages of Rock Podcast:
https://www.agesofrock.com/episode-089-christopher-williams-interview-rock-n-pod-expo-in-nashville-tn-august-26-2017/
Christopher Williams on Decibel Geek Podcast:
https://www.decibelgeek.com/wordpress/konversation-christopher-williams-ep247/