We're thrilled to announce that Brendan Harkin will be a guest at ROCKNPOD!
Brendan, known for his guitar work in STARZ, wrote & performed on their first three albums, 'STARZ', 'Violation,' and 'Attention Shoppers.'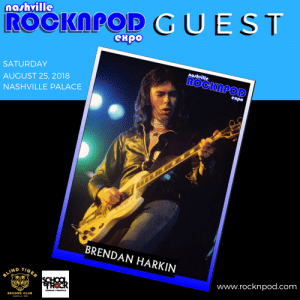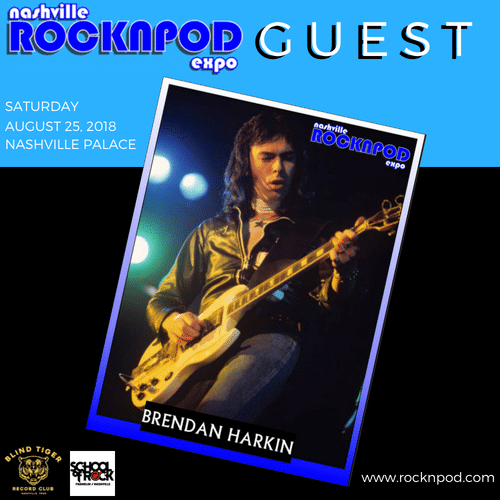 Formed from the ashes of early 70's pop band Looking Glass, STARZ was managed by KISS manager Bill Aucoin and signed to Capitol Records in 1976.
Their major hit single "Cherry Baby" in the spring of 1977 came from the album Violation, produced by Jack Douglas of Aerosmith fame. Jack Douglas produced their first two albums Starz and Violation. Most fans consider Violation their best album and compare it stylistically to Kiss and Aerosmith output.
Their third album, the self produced Attention Shoppers!, was more in the vein of power pop than heavy metal and featured a Cheap Trick influence in songs like "X-Ray Spex".
STARZ have been cited as an influence by major acts including Poison, Nikki Sixx, and Ginger Wildheart.
Meet Brendan Harkin at ROCKNPOD! $10.00 gets you in the door!
Other guests at ROCKNPOD include current/former members of Angel, KISS, Tora Tora, Korn, Winger, Accept, Loudness, Keel, Joan Jett, Kik Tracee, Bang Tango, and more to be announced!
Over 25 rock themed podcast will be on-site recording and meeting listeners!
A ROCKNPOD museum will be on-site showing off stage played gear from some of your favorite bands!
Also, numerous vinyl and memorabilia dealers will be on hand selling the best in all-things-Rock!
Get full info at www.rocknpod.com!
Tickets available at www.rocknpod.eventbrite.com.
Donate to help operating costs at www.gofundme.com/rocknpod2018
ROCKNPOD is sponsored by Blind Tiger Record Club, School of Rock Nashville and School of Rock Franklin.
ROCKNPOD – A DBG Productions Event