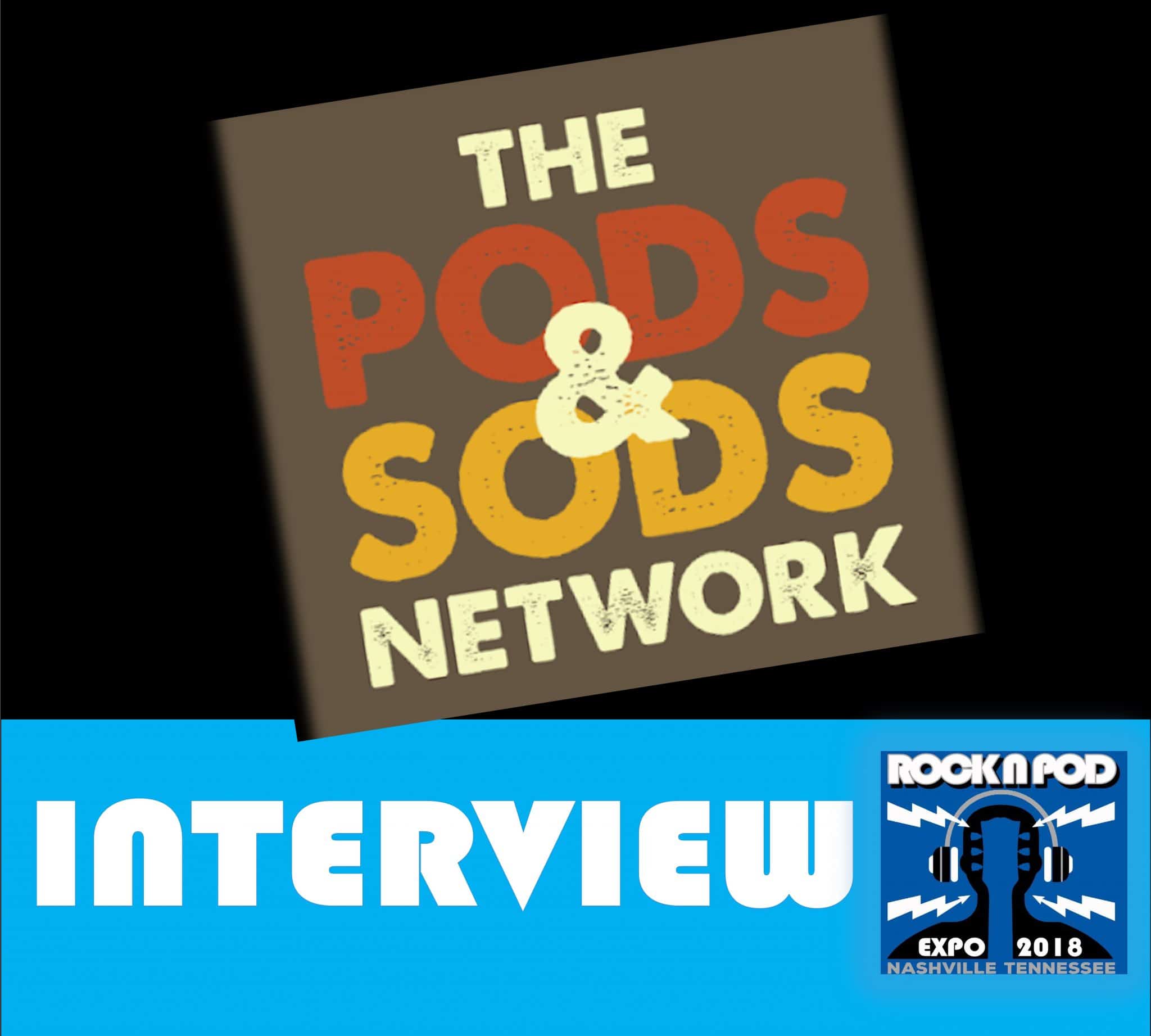 PODS & SODS – Interview with Craig Smith
Started in 2013, the Pods & Sods Network podcast is "a podcast for the musically obsessed with hosts Craig Smith & Eric Miller."  In our quest to find out more about the podcasts appearing at Rock n Pod, we talked to the charismatic Craig Smith.
So, your podcast…What is it all about and how did you start it (eg how long you been doing it etc)?
"Well, we started in October of 2013. Essentially I wanted to have a superfan of a certain band on to educate the listener (and me) on the band and go through the coolest things about collecting and their music. At that point there was a small bit of talk about doing it as a radio show. I've been friends with Eric for 25 years and the first episode that we did was really a tribute to the conversations we had in the car for years. I don't think he was keen on it from the beginning, the first episode he was on and then I think we discovered that we had a rapport that could keep a listener interested, and I ditched the original concept although we still had friends on from time to time to discuss fandom and certain bands. And so over those first few months our personalities kind of developed – maybe in some cases amplified a bit – and we found a comfortable place where we can kind of be ourselves and let listeners into the conversations we've had for over 25 years now.

What has been your favorite episode and why?
"There are a lot. Certainly many to do with the guest we have on. Any episode with a friend aside from Eric (and several with him) are go to episodes for me because they're also a document of our lives and how this music became part of it.
I love the Beatles/Apple Records episodes with Brian Jacobs, our eighties episodes with Jeff Harris, and I have a sidecast with my girlfriend Megan that has had some great moments (SamePageCast). But I think as a first pick, I'll pick the interview that Eric and I did with Angie Hart from Frente back in June of 2014. Eric and I are huge fans, went to see them several times back in the mid-90s, and they made what is possibly my favorite album of all time. When Angie agreed to do the show, I know I was super giddy and fanboying out, probably Eric as well – and I think that was a great and fun discussion that did the band justice."
https://podsodcast.com/2014/06/16/ps039/
How did you come to be involved in RnP2?
"I guess we are lucky enough at this point to be recognized by fellow podcasters – I felt super thankful to be part of the first Rock N Pod, which was surreal."
What are you looking forward to about RnP2?
"Meeting a few podcasters that I haven't met yet. I'm really just looking forward to seeing this thing get bigger and I hope to be invited back as much as possible!"
Who are you most looking forward to meeting and why?
"I think Eric and I were both shocked to have listeners/friends that we didn't know come over and talk to us about their favorite episodes, listening in their truck while driving overnights, hearing us quoted back to us. We didn't expect any of that. So for me, I hope as many listeners make the trip as possible."
What can attendees expect from your podcast – any special events planned?
"Last year we had an open forum kind of thing that we tried to center around KISS but I think what we ended up with was an awesome document of the day – no musicians were on, just fellow podcasters. I would love to do the same again, whoever wants to grab a mic, just come on over and chat!"
https://podsodcast.com/2017/08/28/ps-expo/
What would you like to achieve with the Podcast?
"I think we've achieved it – in the beginning, I found it interesting that there were some podcasts I would stick with even if I didn't find the topic interesting because the hosts were so personable. And Eric would probably tell you the same, his take when we started was "why would people listen to us?" People have taken to our personalities and we've become friendly voices to some. That's all I would want to accomplish from a personal standpoint. It's not about numbers or rankings for me anymore."
What is the best thing about podcasting?
"The sense of togetherness, the tight knit community. The friends we've made. The silliness of recording conversations and that people want to hear them. As a kid, I did this sort of thing all the time, I always had a tape recorder everywhere I went. Now there's a bit of a use for all of it. Heh."
What is the worst thing about podcasting?
"Editing, just because it's such a timesuck. I'm pretty anal about how episodes sound, and I've spent many a weekend doing nothing but producing episodes. I'm currently working on a book and taking a little break for the rest of the year and only doing one episode a month, give or take. Eric has been taking the lead and keeping fresh stuff in the feed by way of sidecasts and interviews. Great interviews I should add."
Finally, who would you like to interview for the podcast – your dream interviewee (living or dead)?
"I would love to do an album by album with (Paul) McCartney. And just the solo catalog – NOT Beatles."
Thanks Craig!  Have a great time at Rock n Pod.