We're excited to announce that Rock Rage Radio has partnered on as a sponsor for ROCKNPOD!
Rock Rage Radio is a 24/7 digital broadcast radio station that has a staff that covers over 40 US States and 20 countries worldwide. Rock Rage Radio covers major festivals in the US, Europe, and Asia including Download Festival, HellFest and Rock on the Range. Rock Rage Radio supports the unsigned and signed artists equally and is a reporting radio station with Foundations Secondary Market Rock Chart.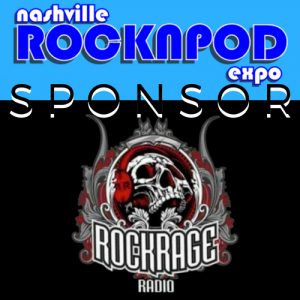 Rock Rage Radio will be devoting the month of July to a ROCKNPOD Takeover! Numerous mentions of ROCKNPOD will be made on their many great shows, blocks of music from ROCKNPOD guests will be spun, and much more!
Rock Rage Radio will also be broadcasting live through the entire ROCKNPOD weekend including at the preparty concert featuring Frank Dimino and Punky Meadows of Angel, Tora Tora, and Ron Keel!
Rock Rage Radio will be the official sponsor of the ROCKNPOD Afterparty featuring Denman, Jacob Cade, and Black Heiron at The Basement on Saturday August 25th!
Want to hear more? Check out Rock Rage Radio and hear it for yourself!