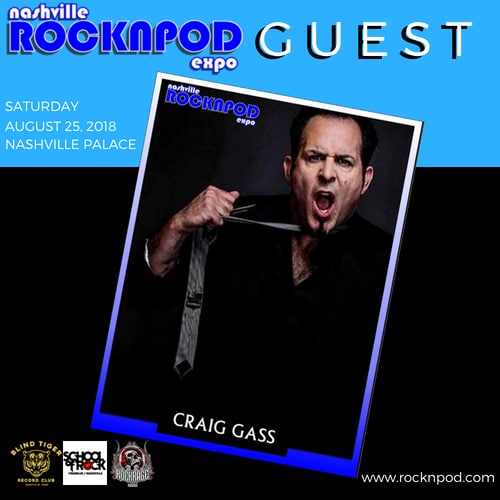 Craig Gass to Guest at ROCKNPOD!
Craig Gass has been seen on King of Queens, Sex and the City, and Law and Order. However, his dead-on celebrity impressions on the Howard Stern Show gained him lots of notoriety; especially with KISS fans.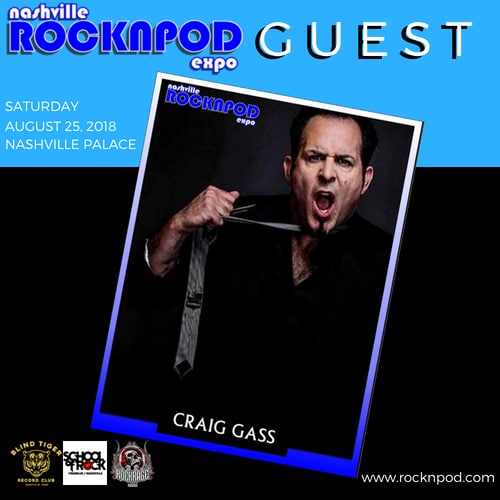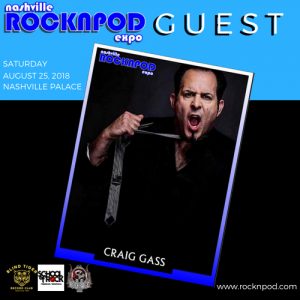 Craig's Gene Simmons and Paul Stanley impressions have become a favorite of the Kiss Army.…and now Gene himself! Craig has been featured on Gene Simmons Family Jewels and The Roast of Gene Simmons (A&E). Recently he was featured at the The Indianapolis KISS Expo, and has performed on THREE Kiss Kruises. His celebrity impressions have also been featured on Family Guy and other animated series. He has also opened for major rock acts like Motley Crue, Poison, and The Struts.
Meet Craig Gass at ROCKNPOD! $10.00 gets you in the door!
Other guests at ROCKNPOD include current/former members of Angel, KISS, STARZ, Tora Tora, Korn, Winger, Loudness, Keel, Beautiful Creatures, Kik Tracee, Bang Tango, and more to be announced!
Over 25 rock themed podcast will be on-site recording and meeting listeners!
A ROCKNPOD museum will be on-site showing off stage played gear from some of your favorite bands!
Also, numerous vinyl and memorabilia dealers will be on hand selling the best in all-things-Rock!
Get full info at www.rocknpod.com!