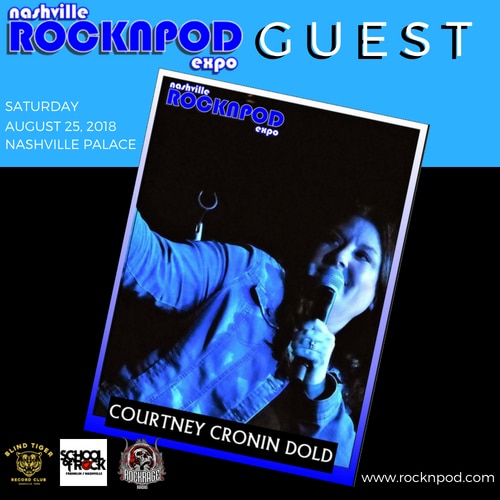 Courtney Cronin Dold to Guest at ROCKNPOD!
We're excited to announce that comedian Courtney Cronin Dold will be joining us at ROCKNPOD!
Courtney Cronin Dold is a standup comedian and television writer based in Los Angeles, CA. She has been seen on Showtime, HBO, MTV, and TBS, and has written for countless numbers of comedians and celebrities. She was the head writer for the Rock Roll roasts of Dee Snider and Corey Taylor, and most recently the roast of KISS's former production manager, the legendary Charlie Hernandez.
She is also a "go to" in the hidden camera/prank world having worked on 13 hidden camera series and pi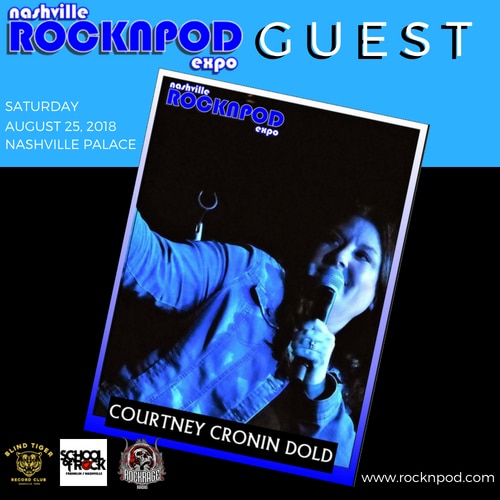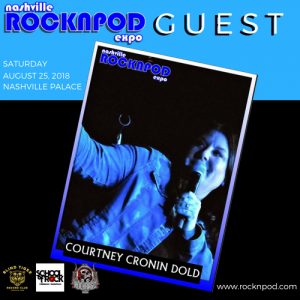 lots. Courtney is a co-host on Pop! A Pop Culture Podcast with Ken Mills and has performed on the KISS KRUISE twice
Meet Courtney Cronin Dold at ROCKNPOD! $10.00 gets you in the door!
Other guests at ROCKNPOD include current/former members of Angel, KISS, STARZ, Tora Tora, Korn, Winger, Loudness, Keel, Beautiful Creatures, Kik Tracee, Bang Tango, and more to be announced!
Over 25 rock themed podcast will be on-site recording and meeting listeners!
A ROCKNPOD museum will be on-site showing off stage played gear from some of your favorite bands!
Also, numerous vinyl and memorabilia dealers will be on hand selling the best in all-things-Rock!
ROCKNPOD takes place Saturday August 25, 2018 at Nashville Palace. More info available at www.rocknpod.com
Tickets available NOW at www.rocknpod.eventbrite.com!
ROCKNPOD is brought to you by Blind Tiger Record Club, Rock Rage Radio, School of Rock Nashville, and School of Rock Franklin. ROCKNPOD – A DBG Productions event.