We're excited to announce that Greg Renoff will be returning this year to ROCKNPOD!
Greg Renoff was born in the Bronx, New York, and grew up in New Jersey. Renoff earned his Ph.D. in American history from Brandeis University and is the author of Van Halen Rising as well as the upcoming Ted Templeman official biography. His writing has appeared in medium.com/cuepoint, Guitar World, LA Weekly, and Vulture, and he and his work have been profiled in Salon, Maxim, and the Boston Herald.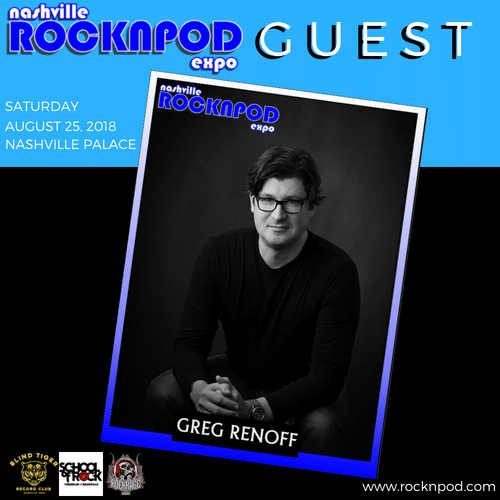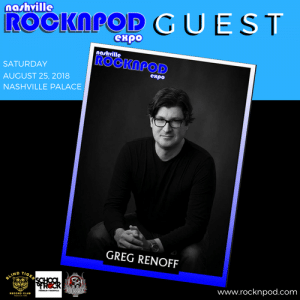 He lives in Tulsa, Oklahoma, with his wife and two daughters, and enjoys connecting with readers via vanhalenrising.com and twitter.com/GregRenoff
Meet Greg Renoff at ROCKNPOD! $10.00 gets you in the door!
Other guests at ROCKNPOD include current/former members of Angel, KISS, Tesla, STARZ, Tora Tora, Korn, Winger, Loudness, Keel, Beautiful Creatures, Kik Tracee, Bang Tango, and more to be announced!
Over 25 rock themed podcast will be on-site recording and meeting listeners!
A ROCKNPOD museum will be on-site showing off stage played gear from some of your favorite bands!
Also, numerous vinyl and memorabilia dealers will be on hand selling the best in all-things-Rock!
ROCKNPOD takes place Saturday August 25, 2018 at Nashville Palace. More info available at www.rocknpod.com
Tickets available NOW at www.rocknpod.eventbrite.com!
ROCKNPOD is brought to you by Blind Tiger Record Club, Rock Rage Radio, School of Rock Nashville, and School of Rock Franklin. ROCKNPOD – A DBG Productions event.