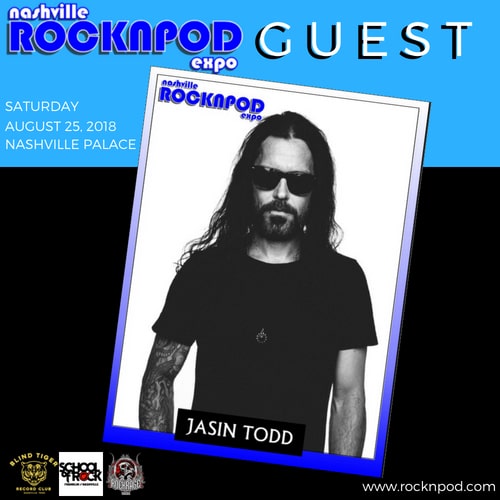 Jasin Todd to Guest at ROCKNPOD!
We're excited to announce that Jasin Todd (Shindeown/Fuel) will be joining us at ROCKNPOD!
Jasin is a original founder/guitarist/songwriter for Shinedown from 2000-2009. He then went on to be touring guitarist for Fuel in 2010. Other gigs include Maylene and the Sons of Disaster, Metal All Stars with Zakk Wylde and lots more. He's currently on tour with Australian rock band Dellacoma.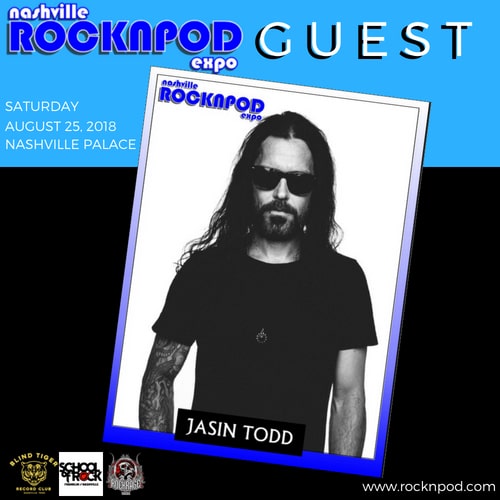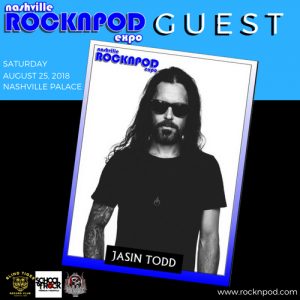 Meet Jasin Todd at ROCKNPOD! $10.00 gets you in the door!
Other guests at ROCKNPOD include current/former members of Angel, KISS, Tesla, STARZ, Tora Tora, Korn, Winger, Loudness, Keel, Beautiful Creatures, Kik Tracee, Bang Tango, and more to be announced!
Over 25 rock themed podcast will be on-site recording and meeting listeners!
A ROCKNPOD museum will be on-site showing off stage played gear from some of your favorite bands!
Also, numerous vinyl and memorabilia dealers will be on hand selling the best in all-things-Rock!
ROCKNPOD takes place Saturday August 25, 2018 at Nashville Palace. More info available at www.rocknpod.com
Tickets available NOW at www.rocknpod.eventbrite.com!
ROCKNPOD is brought to you by Blind Tiger Record Club, Rock Rage Radio, School of Rock Nashville, and School of Rock Franklin. ROCKNPOD – A DBG Productions event.