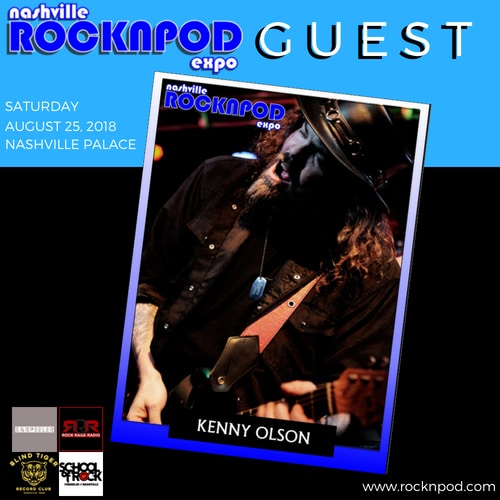 Kenny Olson to Guest at ROCKNPOD!
We're excited to announce that Kenny Olson will be joining us again this year at ROCKNPOD!
Olson has chops, sure, but he matches that with instinct and passion, grit and originality. All of that is heard on KENNY OLSON CARTEL, the Nashville-based axeman's first full-scale solo album on an eye-popping resume that includes a founding tenure in Kid Rock's Twisted Brown Trucker Band as well numerous appearances on the Experience Hendrix Tour and live or recording collaborations with the likes of Metallica, Aerosmith, Billy Gibbons, Buddy Guy, Run-DMC, Chaka Khan, Sheryl Crow, Faith Evans, Les Paul and the all-star group 7daybinge and more.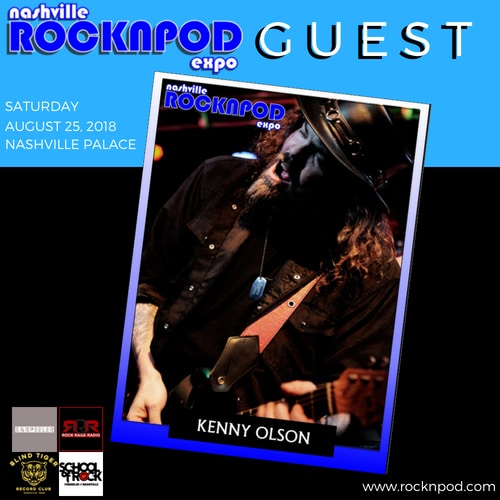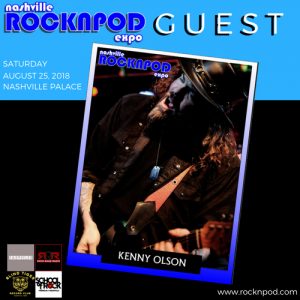 Meet Kenny Olson at ROCKNPOD! $10.00 gets you in the door!
Other guests at ROCKNPOD include current/former members of Angel, KISS, Tesla, Shinedown, Danzig, STARZ, Tora Tora, Korn, Winger, Loudness, Keel, Beautiful Creatures, Kik Tracee, Bang Tango, and more!
Over 25 rock themed podcast will be on-site recording and meeting listeners!
A ROCKNPOD museum will be on-site showing off stage played gear from some of your favorite bands!
Also, numerous vinyl and memorabilia dealers will be on hand selling the best in all-things-Rock!
ROCKNPOD takes place Saturday August 25, 2018 at Nashville Palace. More info available at www.rocknpod.com
Tickets available NOW at www.rocknpod.eventbrite.com!
ROCKNPOD is brought to you by Blind Tiger Record Club, Rock Rage Radio, School of Rock Nashville, and School of Rock Franklin. ROCKNPOD – A DBG Productions event.