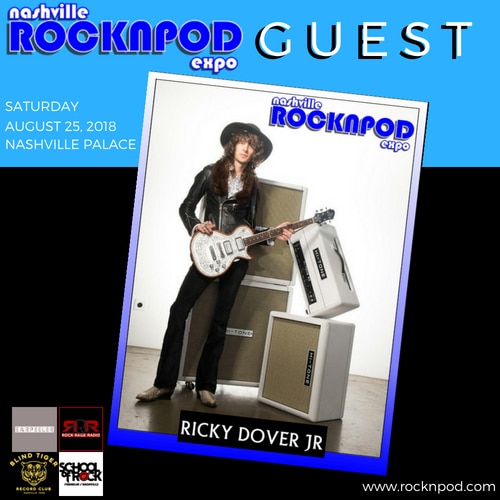 Ricky Dover Jr (Biters) to Guest at ROCKNPOD!
We're excited to announce that Ricky Dover Jr (Biters) will be joining us at ROCKNPOD!e
Ricky is a rock musician from Nashville TN. RD was born in Houston TX, but spent his formative years growing up in the eclectic college town of Knoxville TN. A happenstance of piano lessons at an early age sparked a lifelong interest in music. By age 14, after pilfering his father's record collection, RD began being mentored by several local guitar gurus and started gigging locally with several bands. Following graduating from MTSU in spring 2010 with a degree in Music Production, RD was recruited by Atlanta's The Booze, and helped the band finish their final album, "At Maximum Volume."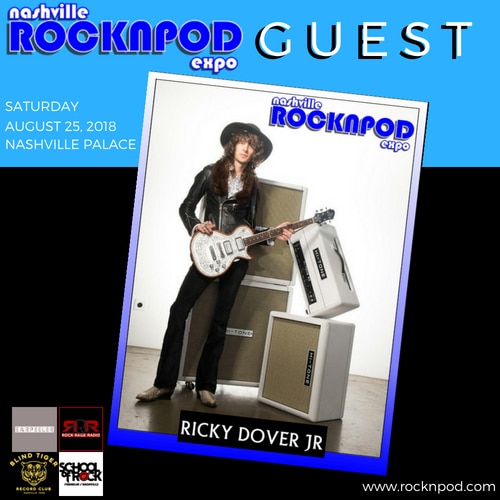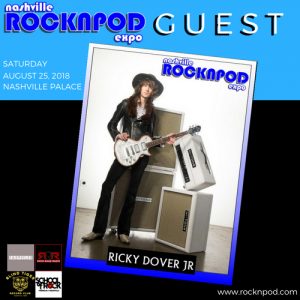 Returning to Nashville in 2011, RD worked at United Record Pressing, while getting himself fully immersed in the Nashville music scene. After playing guitar with numerous Nashville bands including The Birdwings, The Tip, and sharing stages with the likes of The Darkness, Buckcherry, Sebastian Bach, RD joined Atlanta friends Biters on bass duties in 2017.
With Biters latest release in June '17 via Earache records, "The Future Ain't What It Used To Be," and appearances on Kiss Kruise, Adult Swim, HIM's farewell European tour, the band continues with pre-production of another new album. Adding guitar duties to Nashville's hard working Blackfoot Gypsies, RD has already seen a productive 2018 with national and international tours completed, opening for Tyler Childers, Margo Price, and Sheryl Crow, plus recording and touring dates scheduled for the remaining year. RD is sponsored by HiTone Amplification, Zemaitis Guitars, Solo Dallas, Daredevil Pedals, Jaykco Straps, Amprx Solutions, Bolt Electric.
Meet Ricky Dover Jr at ROCKNPOD! $10.00 gets you in the door!
Other guests at ROCKNPOD include current/former members of Angel, Danzig, Tesla, Shinedown, STARZ, Tora Tora, Korn, Winger, Loudness, Keel, Beautiful Creatures, Kik Tracee, Bang Tango, and more to be announced!
Over 25 rock themed podcast will be on-site recording and meeting listeners!
A ROCKNPOD museum will be on-site showing off stage played gear from some of your favorite bands!
Also, numerous vinyl and memorabilia dealers will be on hand selling the best in all-things-Rock!
ROCKNPOD takes place Saturday August 25, 2018 at Nashville Palace. More info available at www.rocknpod.com
Tickets available NOW at www.rocknpod.eventbrite.com!
ROCKNPOD is brought to you by Blind Tiger Record Club, Rock Rage Radio, School of Rock Nashville, and School of Rock Franklin. ROCKNPOD – A DBG Productions event.