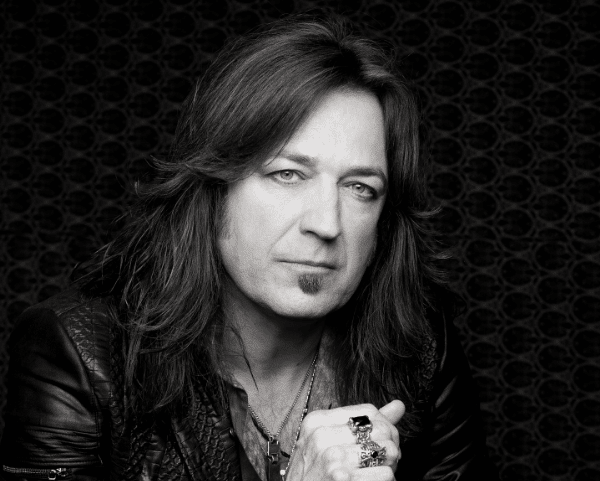 MICHAEL SWEET TO GUEST AT ROCKNPOD!
We're thrilled to announce that Michael Sweet of Stryper will be joining us at ROCKNPOD!
When you've fronted one of the most trailblazing groups of the MTV generation, written a stable of Billboard charting singles, filled arenas all the world over, said goodbye at the peak of it all, took stock in a thriving solo career, got the band back together for yet another record breaking run and even took a stint co-leading one of the most legendary classic rock acts ever, then you undoubtedly have a story to share. But there's still much more to Michael Sweet than selling over eight million albums in Stryper or singing and guitar slinging for Boston, including an equally riveting behind the scenes story packed to the brim with triumph, heartbreak and redemption that's finally being told with unvarnished candor through not only the musical means of 2016's solo CD One Sided War, but also the immensely popular autobiography Honestly.
Michael has a busy year planned. Coming off the heels of the successful Frontiers Records relelase God Damn Evil, Stryper is going strong playing several gigs throughout 2019. His next solo CD, Ten, is also in the works and features a stellar guest list including Tracii Guns, Joel Hoekstra, Todd LaTorre and many more.
Michael will be at the ROCKNPOD Expo Saturday August 10th at the Nashville Airport Marriott. His day will include meet and greets with fans, interviews with registered podcasters, and an on-stage Q&A in the main ballroom. Don't miss your chance to meet Michael Sweet at ROCKNPOD!
Ticket/Venue Info:
General Admission/Early Admission/VIP Admission – www.nashvillerocknpodexpo.com/ticketing
Podcaster Registration – www.nashvillerocknpodexpo.com/podcasters
Book your Room and STAY ON SITE! – www.nashvillerocknpodexpo.com/venue