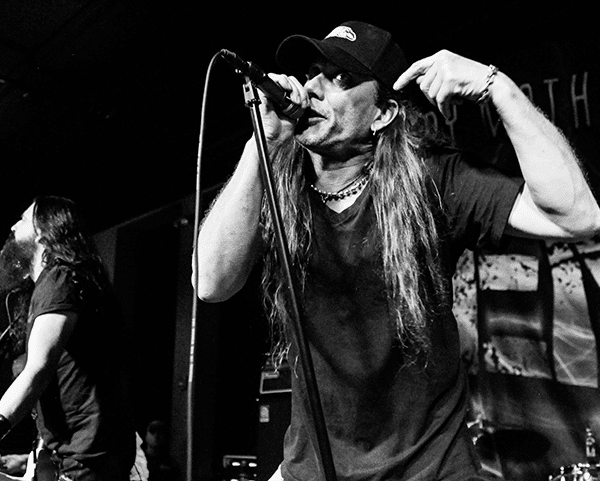 RICK RUHL OF EVERY MOTHER'S NIGHTMARE RETURNS
We're thrilled to announce that Rick Ruhl of Every Mother's Nightmare will be joining us at ROCKNPOD!
Forming in the early 90's, EVERY MOTHER'S NIGHTMARE is no stranger to the music scene. After quickly arriving on the Memphis rock scene, word spread about their energy-packed live performances gaining them the attention of Clive Davis (Arista Records). After signing with Arista, EVERY MOTHER'S NIGHTMARE became staples on MTV's Headbanger's Ball with their music videos for "Walls Come Down", "Love Can Make You Blind", and "House of Pain".
EVERY MOTHER'S NIGHTMARE received a great deal of national press and toured, promoting the first two albums, allowing them the chance to open for bands such as Cheap Trick and Dream Theater. They performed many headlining shows, drawing in large crowds and selling out venues. EVERY MOTHER'S NIGHTMARE has been featured in hundreds of hard rock magazines both nationally and internationally like Metal Edge, Screamer Magazine, Hit Parader, ION Music Magazine and many more as well as appearing on shows like the Joan Rivers' talk show.
EVERY MOTHER'S NIGHTMARE is releasing their highly anticipated full-length album titled 'Grind'. 'Grind' includes "Loco Crazy" which features a guest appearance by Zach Myers of Shinedown on guitar with a companion video. The project also features appearances by Jim Dandy (The Jim Dandy) guest vocals on 'Stand Up', and Wayne Swinny (Saliva) guitar on 'Snake'.
Rick Ruhl will be at the ROCKNPOD Expo Saturday August 10th at the Nashville Airport Marriott. His day will include meet and greets with fans, and interviews with registered podcasters. Don't miss your chance to meet Rick Ruhl at ROCKNPOD!
Ticket/Venue Info:
General Admission/Early Admission/VIP Admission – www.nashvillerocknpodexpo.com/ticketing
Podcaster Registration – www.nashvillerocknpodexpo.com/podcasters
Book your Room and STAY ON SITE! – www.nashvillerocknpodexpo.com/venue