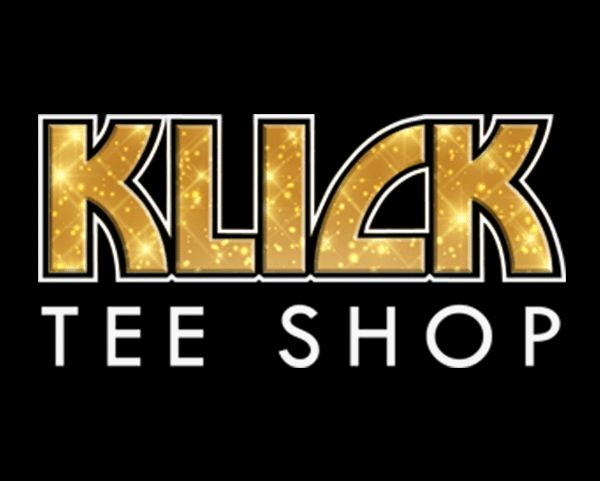 CHECK OUT KLICK TEE SHOP AT ROCKNPOD EXPO!
We're excited to announce ROCKNPOD Sponsor KLICK TEE SHOP!
Founded by designer Ed Spangenberg, Klick Tee has been turning heads in the world of KISS fandom with their smart, deep cut designs related to the band's history. We'll let Ed take it from here!
"As a fan of the hottest band in the world, I wanted to create a t-shirt line that I always wanted as a fan, but I have never seen before. My shirts are all designed by me as I take into consideration the history of the band and find those "deep cut" instances where I'm not just taking some random photo and slapping it on a tee. I research, sketch, and create my designs with Adobe Illustrator and Photoshop. I am an Art Director by trade, so every detail counts. I am also the sole designer, advertiser, and shop manager. I love hearing your feedback and seeing my designs on the Army. In-box me with and questions or comments. ~Ed"

Klick Tee Shop has been so kind as to provide some great Klick Tee packages which will be used in upcoming ROCKNPOD giveaways as well as for an awesome raffle we're building for the ROCKNPOD Expo taking place Saturday August 10th at the Nashville Airport Marriott. Stay on the lookout for how YOU can win!
Shop at Klick Tee Shop at https://klickteeshop.com/
Don't forget to get your tickets to ROCKNPOD at www.nashvillerocknpodexpo.com/ticketing
We'll see you in August!