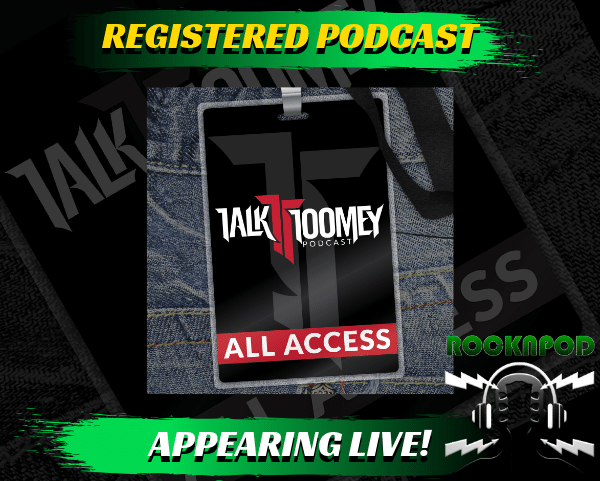 TALK TOOMEY IS PRIMED AND READY TO DELIVER IN 2019
Done Need Image – We're thrilled to announce that the Talk Toomey podcast will be joining us at this year's Nashville ROCKNPOD Expo! Check out the info below to get more information on this great show!
Talk Toomey 
Joshua Toomey 
Talktoomeypod.com 
In the world of music podcasting, there are basically two categories – podcasts by fans, and podcasts by famed musicians that have reached the pinnacle of success. Somewhere in the middle of that is the Talk Toomey podcast. Hosted by Joshua Toomey, who previously was a member of national recording artists Primer 55, Talk Toomey avoids the pitfalls of fandom and the backslapping glad handing that comes from successful bands shamelessly talking to each other. Instead, you get focused, powerful and real looks into "the inner circle" of being a hard rock/heavy metal band, complete with questions most are too afraid to ask because their experience doesn't meet or exceed the level needed to ask and relate. Talk Toomey has been regularly hailed as a top show since the onset, being highlighted on sites like Blabbermouth, Brave Words, etc. Talk Toomey is released for music fans free every Thursday!
Get your tickets to attend the Nashville ROCKNPOD Expo on Saturday August 10th at the Nashville Airport Marriott! www.nashvillerocknpodexpo.com/ticketing
Book your discounted room and stay on site! www.nashvillerocknpodexpo.com/venue