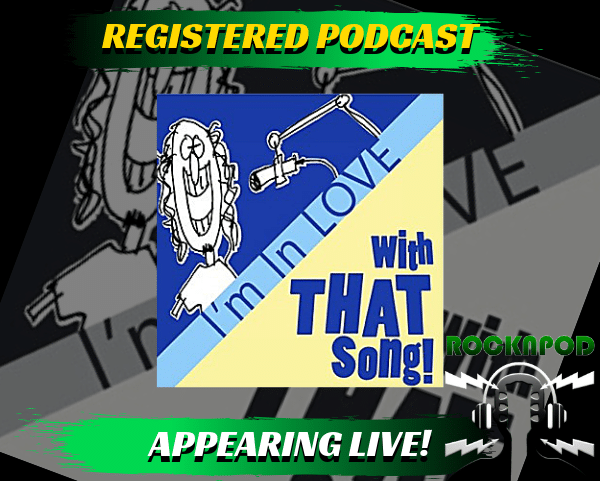 FALL IN LOVE WITH I'M IN LOVE WITH THAT SONG AT ROCKNPOD 2019
We're thrilled to announce that the I'm In Love With That Song podcast will be joining us at this year's Nashville ROCKNPOD Expo! Check out the info below to get more information on this great show!
Host: Brad Page
Link: https://lovethatsong.podbean.com/
Find us on your favorite podcast player, including iTunes, Stitcher, iHeartRadio, Spotify, Overcast, Podchaser, Castbox, TuneIn and more
On the "I'm In Love With That Song" Podcast, each episode we take a deep dive into one of my favorite songs together, listening to all the nuances that make it a great song. You may be unfamiliar with some of these songs, while others you've probably heard a hundred times, but I bet if we listen closely, we can discover something new. Of course, there's no definitive answer to what makes a great song – beauty is in the ear of the beholder – these are just my personal favorites, but I hope you love these songs, too.
Get your tickets to attend the Nashville ROCKNPOD Expo on Saturday August 10th at the Nashville Airport Marriott! www.nashvillerocknpodexpo.com/ticketing
Book your discounted room and stay on site! www.nashvillerocknpodexpo.com/venue