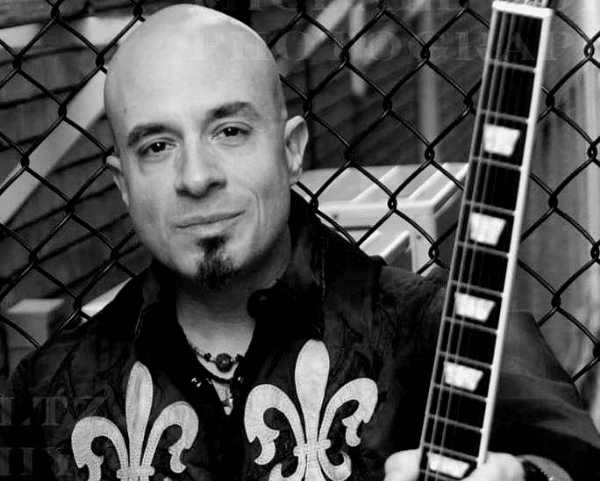 LOU LOMBARDI SETS YOU STRAIGHT ON HOW TO LIVE VIDEO SIMULCAST AT ROCKNPOD EXPO'S EDUCATION TRACK
HEY PODCASTERS!!!
Lou Lombardi will be presenting a special speaking session for the ROCKNPOD Education Track on Saturday August 10th the Jackson Room at Nashville Airport Marriott! See below for details and further info.
Lou Lombardi – 1:10 – 1:40
Podcasting with a Live Video Simulcast
Everyone knows that there is nothing like the energy of a live show. Seeing and hearing the performers can take the fan experience to a new level. If you want to connect with your audience in a more meaningful way, gain more fan loyalty, sell more merchandise and attract potential sponsors consider making live video part of your podcast.  
In this seminar you will learn how to set up your podcast studio to give your audience a great live video podcast experience.  Some of the topics we will cover include: Equipment, General Setup options, Benefits of adding the live video component, and leveraging your live videos for maximum effect.
Lou Lombardi aka "Loudini" is a rock musician (guitarist, singer-songwriter, producer) and the host of the Loudini Rock and Roll Circus podcast, promoting and discussing the best in  hard rock, metal and rock 'n roll. The LRRC has several different formats including, extended interviews with established and independent musicians, including recent chats with Heart's Nancy Wilson and Alice Cooper guitarist Nita Strauss, discussion mixed with music and some educational and music review shows. The Loudini Rock and Roll Circus podcast has been a top five (often number 1) podcast on iTunes in the music category for nearly two years straight. The LRRC is also syndicated on Rock Rage Radio and Classic 92.3.  The show is also very popular for it's Facebook Live format that always attracts one to two thousand views each week. 
Regarding his passion for music Lou says this: "Life is a journey, isn't it? It all started from my first-sight LOVE…drums. which I played at church. I switched to guitar at 14 and after high school, my love for those six strings took a new turn when I started teaching guitar. Honestly, I am mad in love with great rock and roll from that classic era bands like Led Zeppelin, Bad Company, Deep Purple, Kansas and Rush and I was deeply inspired by Nirvana, Soundgarden, Stone Temple Pilots, and Alice in Chains as well. I am always looking to add that modern edge my music. I am a lover of creativity and always try to do different things in order to make sure the listeners are enjoying themselves.
Despite all the ways music has affected me, it will mean very little if I can't turn around and affect you in a similar way. Music is about sharing passion and bringing together a diverse community by offering a universal language. Yes, I love music, and yes, I want to do it for years and years to come. But, right now I just want to share my passion with the world.  That's the reason I make music and the reason for my presence in the podcasting space. It only takes one person to start a fire. What better reason to start a fire than music?" -Lou
We hope you will join us for this special session that's available to registered ROCKNPOD Expo podcasters. 
Podcasters can register at https://register.growtix.com/e/ROCKNPOD_2019/24895/156239