We're thrilled to announce that ACCEPT drummer Christopher Williams will be joining us at ROCKNPOD 2020!
Christopher Williams was born to be a drummer. After wearing out several toy drum kits, pots
and pans, he finally received a proper set of drums at age ten. Four months later he made his
live debut performing in the school talent show.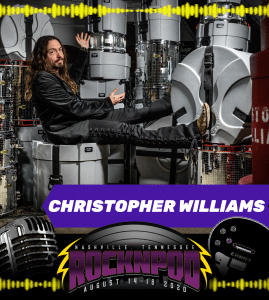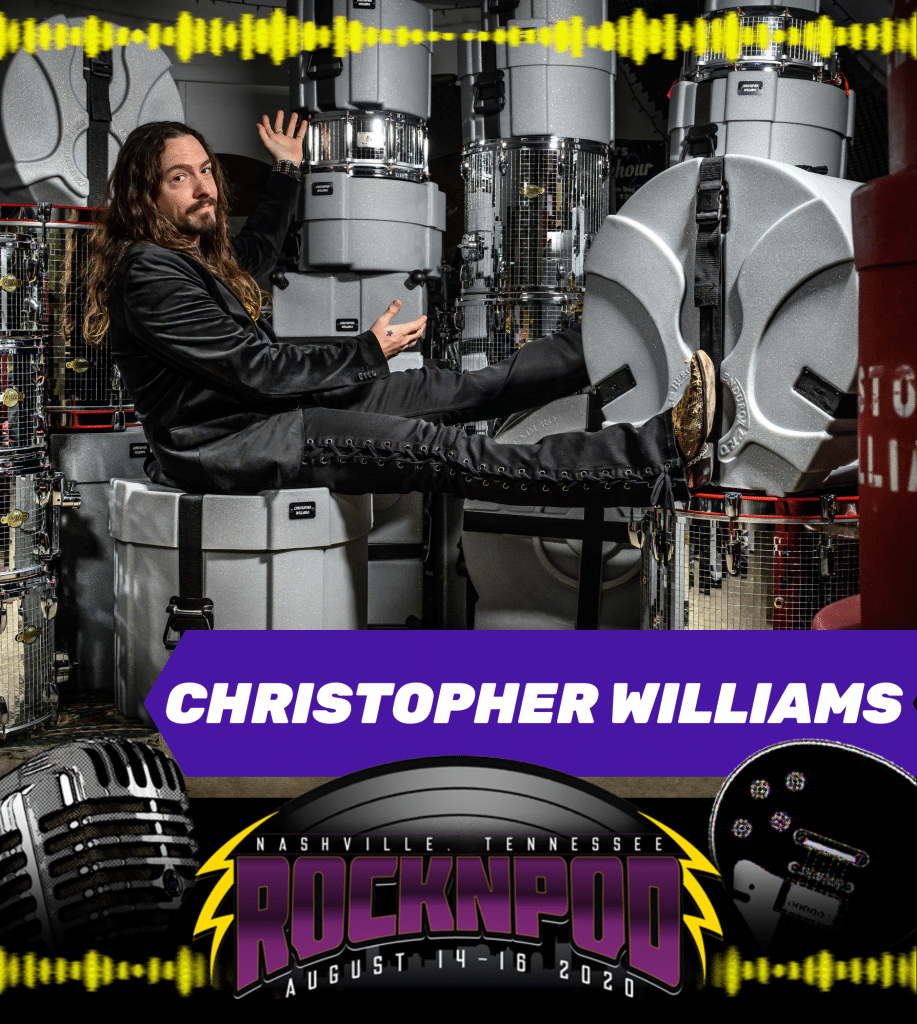 Christopher Williams
Throughout high school, Williams drummed for several rock, jazz, metal, funk and blues groups,
as well as the Greenville South Carolina Youth Orchestra. In 2004 he toured the United States
as a member of the Carolina Gold Drum & Bugle Corps. Christopher won a gold medal during
the annual Individual & Ensemble competition and retained the title until 2006. Since 2008 he
has been based in Nashville, Tennessee where he has built a strong reputation within the music
Community.
During his school years, Williams was able to study with Paul Riddle of the Marshall Tucker
band, Dr. Gary Robinson, Brian Tinkle of the Cavaliers Drum & Bugle Corps, Ed Shaughnessy,
Jim Chapin, and Elvin Jones.
During April of 2015 it was announced that Christopher would join the legendary heavy metal
band Accept. Since then the group has played hundreds of shows in more than fifty countries
around the world. Christopher has received global media attention, being featured in magazines
and press since joining the band. When possible he performs, records, and tours with other
artists & bands in a variety of genres.
Some of the Artists/Groups he has worked with include:
Gene Simmons
Ace Frehley
Accept
Andrew W.K.
Rex Brown
Derek St Holmes
John Corabi
Kaato
Mick Mars
Blackfoot
Lee Greenwood
Kid Rock
Peter Stroud
HER
A Thousand Horses
Members of: Parliament Funkadelic, The Rolling Stones, KISS, Slaughter, Cinderella, David Bowie, Rod Stewart, Alice Cooper, Steppenwolf
With new tours, sessions and musical projects on the horizon, Christopher Williams shows zero
signs of slowing down.
To hear more about Christopher Williams and his backstory click on the links below to interviews conducted by Ages of Rock Podcast and Decibel Geek Podcast.
Christopher Williams on Ages of Rock Podcast:
Episode 089 – Christopher Williams Interview (Rock N Pod Expo in Nashville, TN – August 26, 2017)
Christopher Williams on Decibel Geek Podcast
https://www.decibelgeek.com/wordpress/konversation-christopher-williams-ep247/
ROCKNPOD Weekend takes place August 14-16 in Nashville TN and inlcudes a preparty concert on Friday (08.14), ROCKNPOD Expo on Saturday (08.15), Rock n Roll Double Feature Screening on Saturday night(08.15), and Punchlines & Backlines Comedy Show on Sunday night (08.16). Full details available at Rocknpod.com!
Tickets: https://www.nashvillerocknpodexpo.com/ticketing/
Guests: https://www.nashvillerocknpodexpo.com/guests/
Venue/Hotel: ROCKNPOD 2020 takes place at the Nashville Airport Marriott!
Hotel Discount: Book your room to save money and stay on site! https://www.nashvillerocknpodexpo.com/hotel/
#christopherwilliams #accept #kiss #genesimmons #acefrehley #rocknpod #rocknpod2020 #rocknpodexpo #convention #expo #fanexpo #rock #metal #music #festival #tradeshow #podcast #podcastexpo #podcastlife #conference #tradeshow