Excited to welcome back Drew Fortier for the ROCKNPOD Expo!
Drew Fortier garnered fame as a multi-faceted creative force. As a musician, he is known for his guitar work with 80's MTV darlings Bang Tango, late iconic Faith No More front man Chuck Mosley, cult 90's rock heroes Flipp, and the alt rock all star band Zen From Mars featuring members of Kik Tracee, Enuff Z'Nuff, and Fear Factory.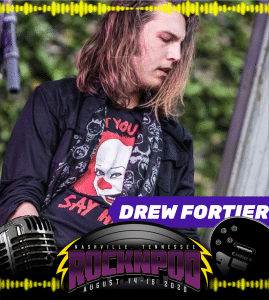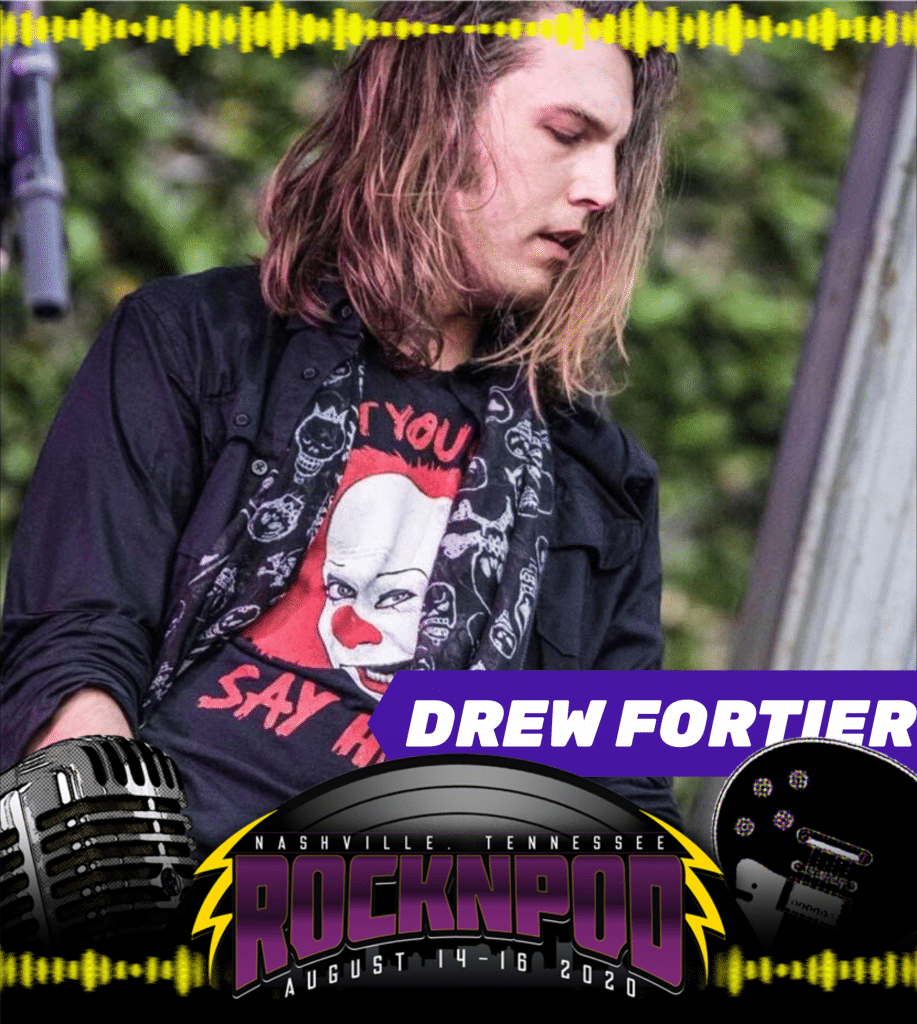 Drew Fortier
As a filmmaker, he has directed and edited the universally regarded and brutally poignant rock documentary Attack of Life: The Bang Tango Movie (2016). As an actor, he has co-starred in the critically acclaimed romantic horror film Her Name Was Christa (2020). Fortier is also the author of Dark, Depressing, and Hilarious (2018) which is an autobiography on his highly irregular but exciting career thus far.
He is also the writer, director, and star of the upcoming found footage horror film Dwellers which is being produced by Thom Hazaert and Grammy award winning Megadeth bassist David Ellefson via their Ellefson Films banner. He is currently also in the midst of writing a fiction novel with David Ellefson called Sledge due out later this year.
ROCKNPOD Weekend takes place August 14-16 in Nashville TN and inlcudes a preparty concert on Friday (08.14), ROCKNPOD Expo on Saturday (08.15), Rock n Roll Double Feature Screening on Saturday night(08.15), and Punchlines & Backlines Comedy Show on Sunday night (08.16). Full details available at Rocknpod.com!
Tickets: https://www.nashvillerocknpodexpo.com/ticketing/
Guests: https://www.nashvillerocknpodexpo.com/guests/
Venue/Hotel: ROCKNPOD 2020 takes place at the Hilton Nashville
Hotel Discount: Book your room to save money and stay on site! https://www.nashvillerocknpodexpo.com/hotel/
#drewfortier #rocknpod #rocknpod2020 #rocknpodexpo #convention #expo #fanexpo #rock #metal #music #festival #tradeshow #podcast #podcastexpo #podcastlife #conference #tradeshow