We're thrilled to announce that Tony Harnell will be a returning guest at ROCKNPOD 2020!
Inspired, lively, powerful, invigorating, passionate, the best underknown musician you didn't even know you were missing.
"Tony has been innately gifted with a gorgeous tone, pure soulful emotion and a limitless range. Truly a rare and unique voice. No question he is easily one of my favorite vocalists."- James LaBrie-Dream Theater
California born, NYC bred, Tony Harnell's music journey took off at 21 when he signed his first record deal with Mercury Records. Since then he's been a fan favorite in the hearts and souls of millions, whether on his own, leading the Norwegian/American hard rock group TNT, or as the front man for the Wildflowers featuring Bumblefoot.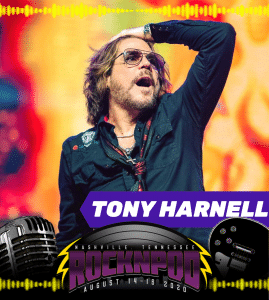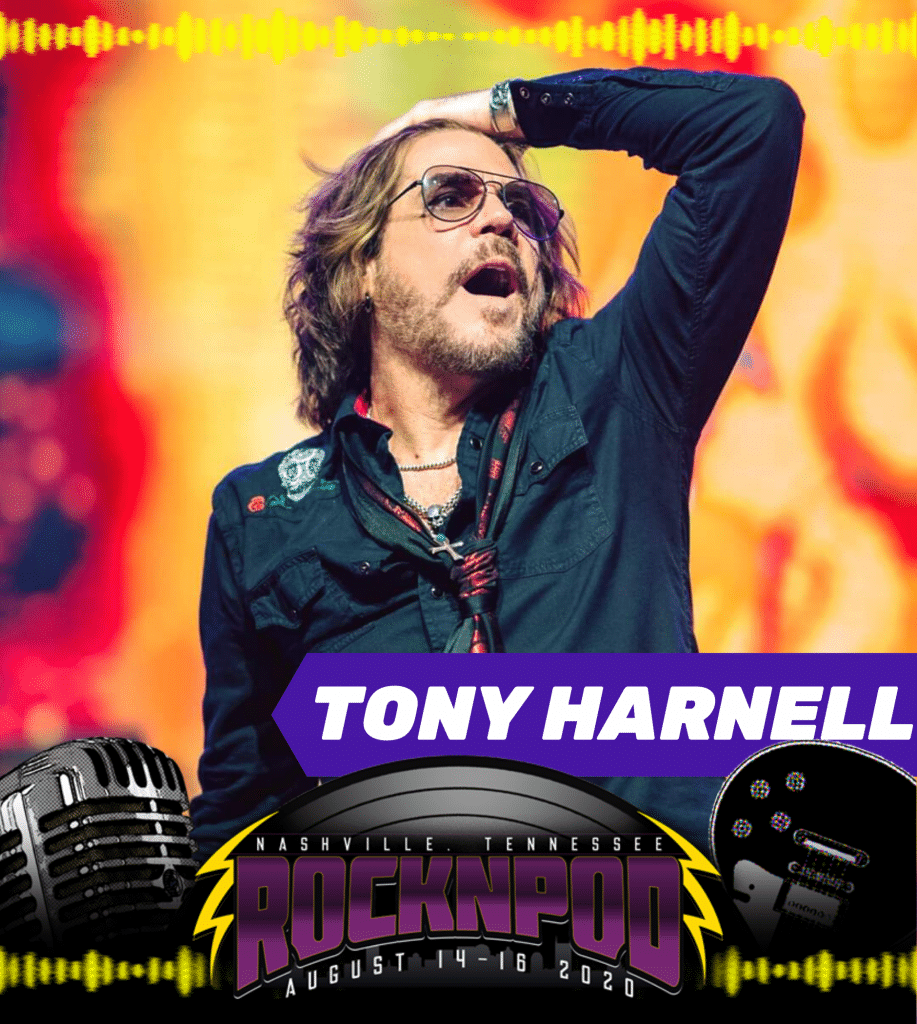 Tony Harnell
"The first time I heard Tony sing was just before the "To Hell With The Devil" tour. I was so impressed with his range and control and then I had the opportunity to meet Tony when we toured together (Stryper/TNT). I've always admired him immensely and I put him extremely high on my "best of list." – Michael Sweet-Stryper
A critically-acclaimed vocalist, Grammy winner, and Hall of Fame Inductee in Norway, Tony has sold millions of albums and received numerous gold and platinum awards. With multiple top requested MTV videos, sold out concerts worldwide, and a lifelong passion for music, Tony is considered by fans, critics, and peers alike to be one of the greatest rock voices and songwriters of all time.
"From his early days in TNT, to his various projects and collaborations along the way, he has proved time and time again that he isn't afraid to take risks and reinvent himself." — Myles Kennedy-Alter Bridge/Slash
For Tony, it's always been about the music. Growing, creating, becoming the next best version of himself as a singer, songwriter, and performer. To that end, Tony recently made the transition from one musical powerhouse to another: NYC -> Nashville. "It opens up even more doors to be creative in new ways." It is in this spirit that Tony launches his first solo tour plus a new solo album in 2020!
ROCKNPOD Weekend takes place August 14-16 in Nashville TN and inlcudes a preparty concert on Friday (08.14), ROCKNPOD Expo on Saturday (08.15), Rock n Roll Double Feature Screening on Saturday night(08.15), and Punchlines & Backlines Comedy Show on Sunday night (08.16). Full details available at Rocknpod.com!
Tickets: https://www.nashvillerocknpodexpo.com/ticketing/
Guests: https://www.nashvillerocknpodexpo.com/guests/
Venue/Hotel: ROCKNPOD 2020 takes place at the Hilton Nashville Airport!
Hotel Discount: Book your room to save money and stay on site! https://www.nashvillerocknpodexpo.com/hotel/
#tony harnell #tnt #lovekillers #starbreaker #rocknpod #rocknpod2020 #rocknpodexpo #convention #expo #fanexpo #rock #metal #music #festival #tradeshow #podcast #podcastexpo #podcastlife #conference #tradeshow