THE DRUMMER HAS WORKED WITH CURRENT AND FORMER MEMBERS OF KISS, JOURNEY, STEPPENWOLF, W.A.S.P., AND BUCKCHERRY
We're pleased to announce that Andre LaBelle will be a returning guest at ROCKNPOD Weekend!
Andre has recently recorded for Robert Fleischman (formerly of Journey) and his band, The Sky. His drumming is showcased for Flood The Engine, a band featuring Bill Leverty of Firehouse, Jimmy Kunes of Cactus and bass guitar legend Keith Horne. 
Having lived ten years in Los Angeles as a session player, he has been honored to work with many artists, such as KISS guitarist Vinnie Vincent, Richie Kotzen, Michael Monarch of Steppenwolf, Chris Holmes, and Buckcherry's Josh Todd to name a few. He has also appeared in a variety of clinics and live settings including work on television and film. Check out his most recent recordings with German guitarist Andy Susemihl.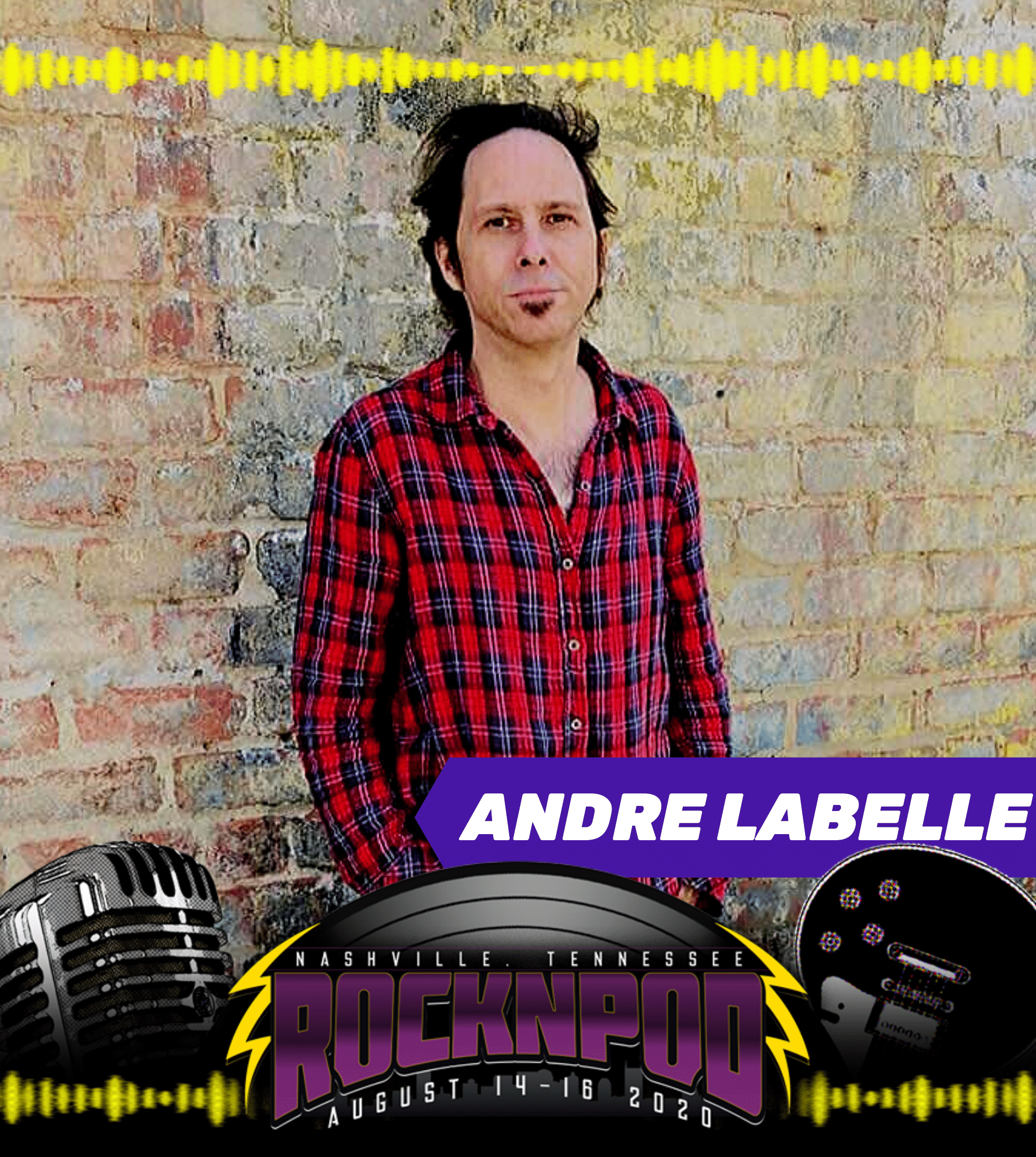 Hear Andre share his story on this episode of the Decibel Geek Podcast:
Meet Andre LaBelle at ROCKNPOD!
Other guests at ROCKNPOD include current/former members of Tesla, KEEL, TNT, Saigon Kick, ACCEPT, Starz,  and more!
Over 20 rock themed podcast will be on-site recording and meeting listeners!
A ROCKNPOD museum will be on-site showing off stage played gear from some of your favorite bands!
Also, numerous vinyl and memorabilia dealers will be on hand selling the best in all-things-Rock!
Get full info at www.rocknpod.com!
Tickets available at www.nashvillerocknpodexpo.com/ticketing
Get your discounted hotel room at www.nashvillerocknpodexpo.com/hotel