RESIST & BITE TO ROCK THE STAGE AT ROCKNPOD EXPO
We're excited to announce that Resist & Bite will be joining us for ROCKNPOD Weekend!
Resist & Bite is the great new band from guitarist Tommy Skeoch (formerly of Tesla & Bar 7). The band features drummer David Parks (Derek St. Holmes/Casey James), vocalist Nathan Utz (Lynch Mob/Blonz), bassist Brian Powell (Jason Michael Carroll), and guitarist Steven Stokes (Southern Rock Revival).
The band recently finished production on their debut album with producer Michael Rosen (Santana, Journey, Death Angel, Testament, etc) in Nashville.
Resist & Bite will not only be appearing at the ROCKNPOD Expo Saturday, August 7th at Hilton Nashville Airport; they'll also be performing at the ROCKNPOD Preparty on Friday, August 6th (venue TBA). We're incredibly excited to have them joining us this year! More info on Resist & Bite available at https://www.facebook.com/resistandbiteband/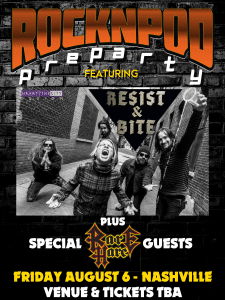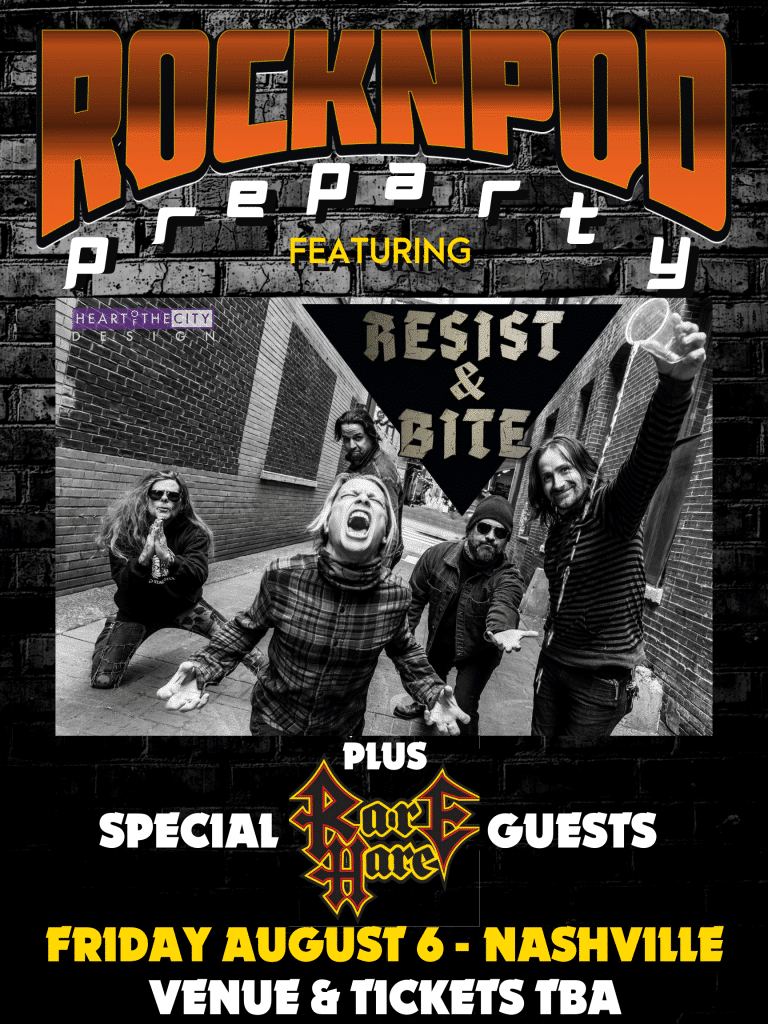 ROCKNPOD Weekend takes place August 6-8 in Nashville TN. Full details available at Rocknpod.com!
Tickets: https://www.nashvillerocknpodexpo.com/ticketing/
Guests: https://www.nashvillerocknpodexpo.com/guests/
Venue/Hotel: ROCKNPOD 2021 takes place at the Hilton Nashville Airport!
Hotel Discount: Book your room to save money and stay on site! https://www.nashvillerocknpodexpo.com/hotel/
#resistandbite #tommy skeoch #tesla #lynchmob #bar7 #rocknpod #rocknpod2021 #rocknpodexpo #convention #expo #fanexpo #rock #metal #music #festival #tradeshow #podcast #podcastexpo #podcastlife #conference