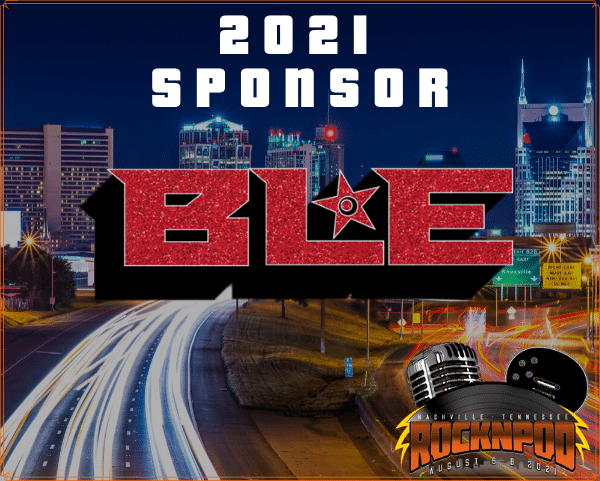 Brad Lee Entertainment to Sponsor ROCKNPOD 2021
We're thrilled to announce that Brad Lee Entertainment has signed as a sponsor for ROCKNPOD 2021! BL☆E (Brad Lee Entertainment LLC) was formed in 2016 officially. BLE is an entertainment company that promotes, and manages live events and artists. With integrity , passion, and an attention to detail BLE has grown to be a formidable and respected company that provides intimate events and creates a positive atmosphere for artists and supporters alike .
Brad Lee Entertainment will be on-site at ROCKNPOD with an exhibitor space that will feature members of their team as well as some of their artists including Roxy Blue. Additionally, 97 Underground Radio will be broadcasting live from their space. ROCKNPOD is excited to partner with Brad Lee Entertainment to help make this the best event yet!
Find out more about Brad Lee Entertainment at https://www.facebook.com/BradLeeEntertainment/