While we continue planning for ROCKNPOD 2023, we thought we'd debut a new feature as we present ROCKNPOD Roulette! There's so many great rock podcasts being released each week, sometimes it's hard to keep track which, inevitably, causes folks to miss out at times. Of course, this is just a sample of some of the great stuff being released that we'd like to highlight. Be sure to check back here regularly for more links. Additionally, if you're a music podcaster and want to submit a new episode for consideration for this article, simply email us at rocknpod@gmail.com with "Roulette Submission" in the subject line. Thanks, and happy listening!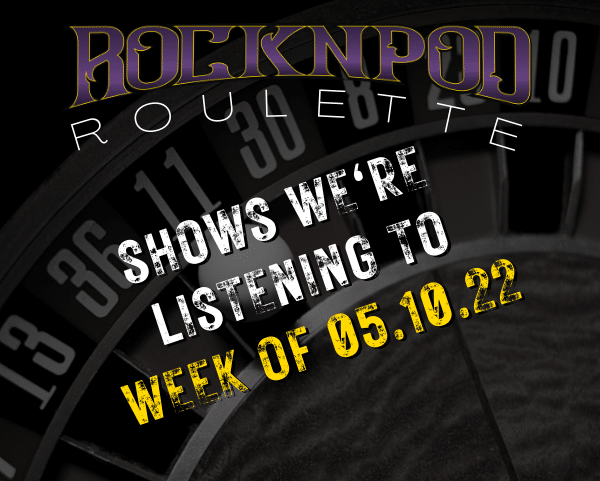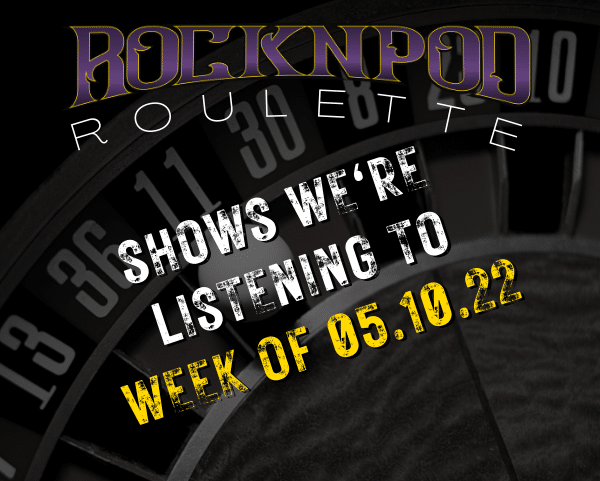 Dean Delray's 'Let There Be Talk' podcast recently released an in-depth interview with legendary vocalist Graham Bonnet. It's a career-spanning interview that includes many great stories of his time with Rainbow, Alcatrazz, and much more. He also talks about his upcoming solo release. Listen to it HERE
Vintage Rock Pod has released a new interview with Andrew Farriss of INXS. It's an engaging chat about his new music as well as plenty of stories about the rise of INXS and his friendship and writing partnership with the late Michael Hutchence. You can check it out HERE
Cobras & Fire recently released a brand new episode covering such stories as Bon Jovi's recent vocal troubles, the (possible) Van Halen tribute project that seems to be a mess already, and a discussion of bands using backing tracks among many other things. Lots of great music in this one as well. Check it out HERE
Over at The Plug podcast, Bushy and Metal Mike have released Episode 106 – Uncovered Gems Vol. IV which discusses Elon Musk buying Twitter, Bon Jovi vocal talk, Michael Sweet's new side project, and a discussion on Life of Agony's 'River Runs Red' album. It can all be heard HERE
This week the Talk Toomey podcast features an interview with Jonah Matranga (Onelinedrawing, Far) as well as discussion of Judas Priest's recent nomination to the Rock n' Roll Hall of Fame and a Plush concert review among other topics. You can check it out HERE
Over at the Mars Attacks podcast, Brad Yarginator Dahl of Yarg Metal joins Victor Ruiz to discuss a variety of rock and metal topics. You can check it out HERE
This week on Metal Edge Magazine Presents Another FN Podcast includes an interview with Skid Row's Rachel Bolan discussing their new singer among many other things. Check it out HERE
And, of course, I'm gonna mention my own show. Decibel Geek recently released New Noize for May 2022 discussing such news items as the recent passing of Autograph's Randy Rand as well as Cynthia Plaster Caster. Other topics covered include Metallica's 'Load' and 'Reload' album covers, and Machine Gun Kelly (yes, I'm serious). Check it out HERE
Are YOU a music podcaster/content creator?
Join us July 23, 2022 in Nashville for the ROCKNPOD Retreat. This is a full day of great activities for music podcasters/content creators. Featuring a morning of great speakers giving tips on building your audience, your brand, and networking. Then, a quick walk to the Musicians Hall of Fame for a full tour of this historical museum, and a quick walk back for an amazing concert featuring two killer bands to end the day. It's a great way to connect with others, build your craft, and create lasting relationships.
Register for the ROCKNPOD Retreat HERE.
Not a podcaster but want to still come and hang at the concert? No problem! Get your tickets HERE!
Event page for ROCKNPOD Retreat https://www.facebook.com/events/414010770560762