We're thrilled to announce that Jacob Cade will be a guest at ROCKNPOD!
Jacob is an 18-year-old American singer, songwriter, musician, and multi-instrumentalist, best known as lead singer and guitarist of The Jacob Cade Project, a three-piece band he formed in a mission to preserve the legacy of classic rock 'n roll. Heavily influenced from musical greats such as Jimmy Page, Jimi Hendrix, Slash, Ace Frehley, Billy Gibbons and Jerry Lee Lewis, Cade revives a lost art of masterful musicianship and the natural ability to entertain a crowd.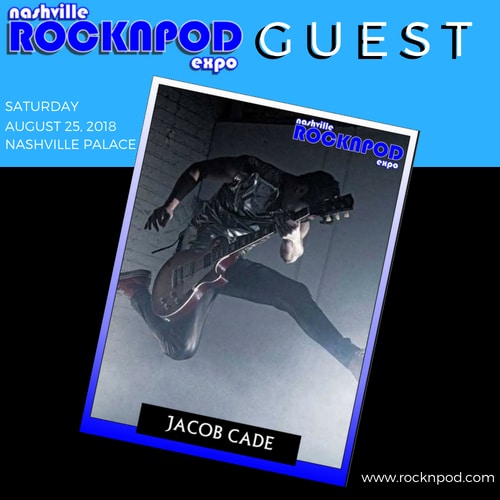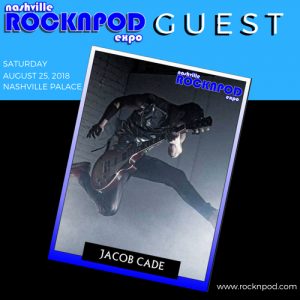 Jacob has worked closely with legendary producer Michael Wagener (whose credits include working with the likes of Metallica, Dokken, King's X, etc.). Plans include issuing a string of singles, before offering up an EP that will be entitled Hunger, with songwriting collaborations between Cade and such respected rock names as Paul Taylor from Winger, and Lzzy Hale and Joe Hottinger from Halestorm.
Jacob's upcoming EP Hunger features the song What's Your Problem co-written by Rachel Bolan from Skid Row. A new single, Icky Nikki, will be released mid-June.
Meet Jacob Cade at ROCKNPOD! $10.00 gets you in the door!
Other guests at ROCKNPOD include current/former members of Angel, KISS, Tora Tora, Korn, Winger, Accept, Loudness, Keel, Joan Jett, Kik Tracee, Bang Tango, and more to be announced!
Over 25 rock themed podcast will be on-site recording and meeting listeners!
A ROCKNPOD museum will be on-site showing off stage played gear from some of your favorite bands!
Also, numerous vinyl and memorabilia dealers will be on hand selling the best in all-things-Rock!
Get full info at www.rocknpod.com!
Tickets available at www.rocknpod.eventbrite.com.
Donate to help operating costs at www.gofundme.com/rocknpod2018
ROCKNPOD is sponsored by Blind Tiger Record Club, School of Rock Nashville and School of Rock Franklin.
ROCKNPOD – A DBG Productions Event