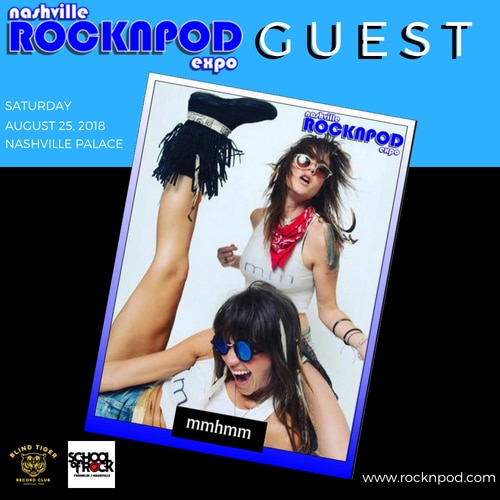 mmhmm to Guest at ROCKNPOD!
We're excited to announce that Nashville duo mmhmm will be joining us at ROCKNPOD!
When midwest native Hannah Fairlight moved to Raelyn Nelson's hometown of Nashville, TN, the people of the village kept confusing them for one another so they formed a band sometime in mid-December of 2016.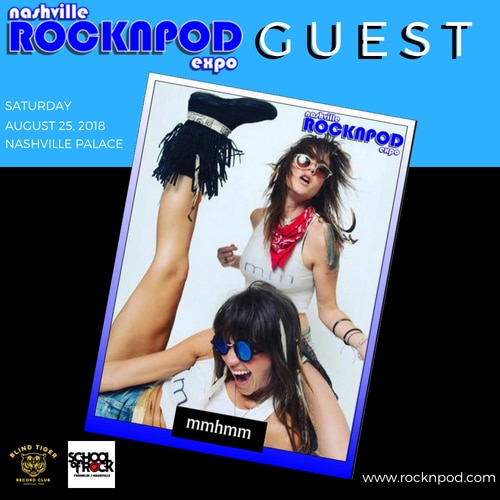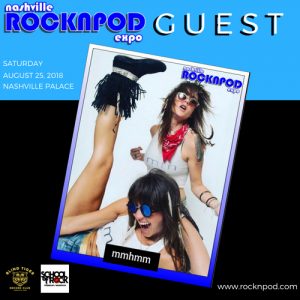 The pair have individually gained a lot of traction with their solo projects but the universe pushed them together to form an acoustic duo that is "clever as the dickens" and "envelope pushing" (Nashville Arts Magazine). Their "modern day Hee-Haw Show" has grabbed the attention of the Nashville music scene with features in the East Nashvillian's "Women in Music" issue that claimed mmhmm was "the breakout duo of the year." With catchy melodies, pretty harmonies, Fairlight on acoustic guitar, Nelson on ukulele, both donned with chaps, it's no wonder that the pair have been voted the "Cutest band around" by local publications. What makes the talented duo work so well?
"There are no "no's" in mmhmm"- Fairlight says. "mmhmm"- agrees Nelson.
Other guests at ROCKNPOD include current/former members of Angel, KISS, STARZ, Tora Tora, Korn, Winger, Loudness, Keel, Beautiful Creatures, Kik Tracee, Bang Tango, and more to be announced!
Over 25 rock themed podcast will be on-site recording and meeting listeners!
A ROCKNPOD museum will be on-site showing off stage played gear from some of your favorite bands!
Also, numerous vinyl and memorabilia dealers will be on hand selling the best in all-things-Rock!
ROCKNPOD takes place Saturday August 25, 2018 at Nashville Palace. More info available at www.rocknpod.com
Tickets available NOW at www.rocknpod.eventbrite.com!
ROCKNPOD is brought to you by Blind Tiger Record Club, Rock Rage Radio, School of Rock Nashville, and School of Rock Franklin. ROCKNPOD – A DBG Productions event.