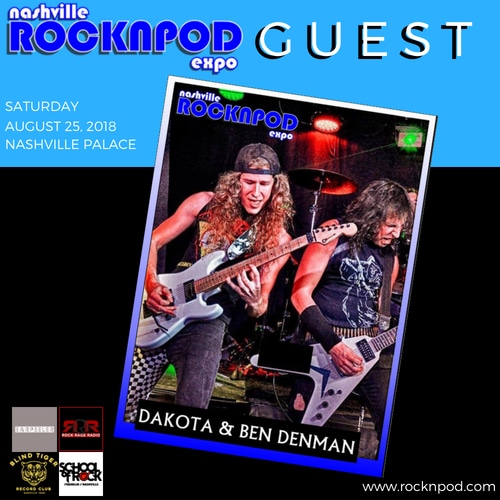 Been & Dakota Denman to Guest at ROCKNPOD!
We're excited to announce thatt Ben & Dakota from Denman will be joining us at ROCKNPOD!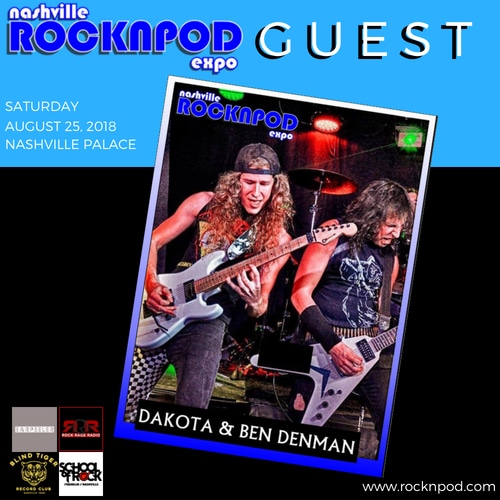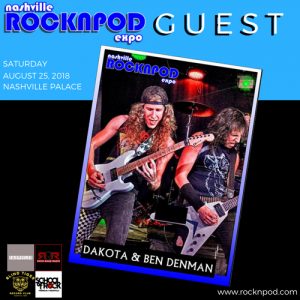 Formed in the spring of 2016 by brothers Ben and Dakota Denman, recent Nashville transplants from upstate NY who had a vision: to take the Nashville music scene by storm. With hard rock/ heavy metal songs that are full of energy, Denman is gaining popularity through the local rock scene. With influences such as Metallica, Motley Crue, and the mighty Van Halen, they'll put on a show full of energy that takes you back in time. Their sound is rounded out by the Swedish heavy hitter on drums, Ted Karol, and fellow Nashville Hard Rocker, Robbie Crede on bass.
With guitar solos that will take you up to the stratosphere, catchy hooks, and a pounding rhythm section, Denman is an act that is helping put Nashville on the map as a hard rock town as well. Their EP, The Life We Live, produced by Michael Wagener features a guest appearance by Mark Slaughter. A full-length album, Raw Deal, (also produced by Michael Wagener) is slated for release soon.
Meet Ben & Dakota Denman at ROCKNPOD! $10.00 gets you in the door!
Other guests at ROCKNPOD include current/former members of Angel, Danzig, Tesla, Shinedown, STARZ, Biters, Tora Tora, Korn, Winger, Loudness, Keel, Beautiful Creatures, Kik Tracee, Bang Tango, and more!
Over 25 rock themed podcast will be on-site recording and meeting listeners!
A ROCKNPOD museum will be on-site showing off stage played gear from some of your favorite bands!
Also, numerous vinyl and memorabilia dealers will be on hand selling the best in all-things-Rock!
ROCKNPOD takes place Saturday August 25, 2018 at Nashville Palace. More info available at www.rocknpod.com
Tickets available NOW at www.rocknpod.eventbrite.com!